Oh, the dreaded building plan review backlog, an issue many municipalities across the country are all too familiar with: construction booms bring floods of new permit applications, forcing building departments to process more plan reviews, often without the additional staff or resources they need to stay afloat. Chaos ensues — permit delays and vacant lots, angry calls from unhappy residents and businesses, and missed opportunities when frustrated developers take their business elsewhere.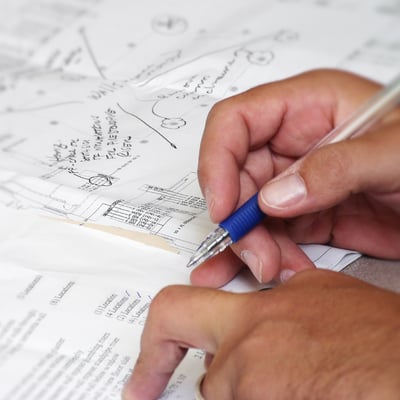 Fortunately, Electronic Plan Review (EPR) can make backlogs a thing of the past and help municipalities better manage the high and low fluctuations of building activities. Using today's digital technology, municipalities can streamline the traditional permitting process and usher in a future of faster plan review turnarounds — streamlining operations, reducing costs for applicants while simultaneously avoiding budget deficits, and improving overall service.


1. Faster turnarounds
By implementing EPR, your building operations will realize immediate results through a streamlined and scaled plan review process that more efficiently manages fluctuations in activity levels. This is achieved through the use of parallel plan reviews, and the use of multiple plans examiners who evaluate various aspects of a project concurrently — including standard building code components, engineering standards, and zoning
2. Stabilized budgets
Unpredictable and unstable permit revenues make it difficult to ensure an always-positive contribution to the General Fund. However, omitting costs associated with traditional plan reviews (printing, storage, mailing), broader access to technical reviewers, and shorter turnaround times collectively help your building department manage more reviews in the same amount of time, thereby increasing your permit revenues.
3. Increased customer service
Municipalities that use EPR to optimize plan review processes experience not only improved efficiency and consistent revenues, but also increased customer service that comes with the accessibility, ease, and transparency that EPR provides. Delivering constant, remote access to plans from any device, EPR promotes project accuracy and transparency throughout each stage of development.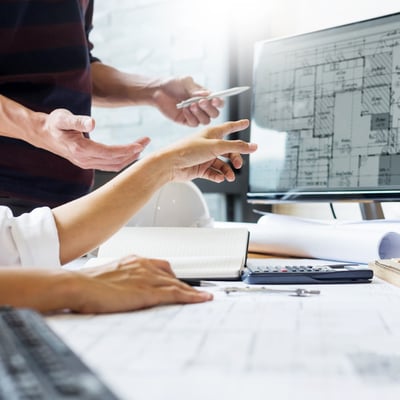 With digital commenting, stakeholders can coordinate and discuss detailed aspects of a project in real-time to optimize communication and avoid errors that could lead to delays or failed inspections down the road. Additionally, inspectors in the field can easily pull up plans to ensure the critical compliance components of a project are being met, minimizing inspection oversights, keeping projects moving, and ensuring top-quality development.
4. Broader perspective with National Plan Review (NPR)
EPR can put a wealth of tools and knowledge at your fingertips. And, depending on your provider, the EPR you choose can not only help you solve your immediate challenges but can also help you build new strategies for the future.
For example, our National Plan Review (NPR) service combines EPR and scalable staffing to leverage the breadth of our national knowledge base to your municipality's unique projects, codes, and requirements. With a broader — in this case, national — perspective and support, you can uncover new opportunities for processes, revenue, relationships, and projects with greater insight and efficiency.
Ready to make the change?
SAFEbuilt provides building and remote plan review services to over 1,000 communities across the United States. As a partner, you'll benefit from on-demand access to a wide range of technical expertise for simple to complex projects; ensuring faster turnarounds, stabilized budget revenues, and increased customer service.