Educational facilities face unique challenges when it comes to development. From unique code requirements to working around school season, development brings a long list of to-dos that all must happen in a narrow time window.

Regardless of whether you're developing a K–12 school building or adding to a college campus, let's explore how we can help you keep your project on its timeline with the peace of mind that nothing gets missed or overlooked.
One-stop-shop for all types of educational facilities
SAFEbuilt has worked with educational facilities of all sizes and areas of focus, including:
Universities
Colleges
Community colleges
Elementary schools
Middle schools
High schools
Each educational facility project must follow precise requirements. Working with our team offers you several unique advantages, including:
A close relationship with your community

— We live in the communities where we work, so we have a unique understanding of your geographical location, city codes, and have relationships with your city's building department

Team members who have done this work before

— Our inspectors and plan reviewers have worked on projects like yours in the past (and, as a result, can easily identify barriers and opportunities)

Fast turnarounds

— Our team that can step in and get to work as soon as you're ready (including next-day inspections)

National insights

— We have a network of national team members who can provide guidance and insight on your project to improve the speed and quality of your plan reviews and inspections
Certified for E-Occupancy and B-Occupancy projects
Our team carries the necessary certifications to work on educational facility projects across the nation, including Site Reliability Engineer Foundation (SREF) certifications (FL).

No matter if you're working on an E-Occupancy project (K–12) or a B-Occupancy project (colleges), SAFEbuilt has worked on similar projects, can help anticipate challenges in the beginning phases of work, and can identify safety and compliance issues as the project progresses toward ribbon cutting.
Educational building plan review services

Our comprehensive plan review services includes certified professionals, best practices from our operations playbook, and electronic workflow software to meet deadlines. We can provide your project with:
Building plan reviews
Mechanical plan reviews
Electrical plan reviews
Plumbing plan reviews
Because schools push to do most of their significant projects over the summer, they often follow shortened timelines. We cater to these types of projects by offering plan reviews that can be completed much faster than the state can provide.
Most projects are submitted through the Memorandum of Understanding (MOU) process, meaning that we partner closely with the State and your municipality to complete your project.
What is a Memorandum of Understanding?
A memorandum of understanding (MOU) is an agreement between two or more parties outlined in a formal document. It is not legally binding, but rather it signals the willingness of the parties to move forward with a contract. The MOU can be seen as the starting point for negotiations as it defines the scope and purpose of the talks. Additionally, SAFEbuilt is a member of the OMNIA Partners (Public Sector), the nation's largest and most experienced cooperative purchasing organization.
Educational building inspection services
Our next-day inspections help you consistently meet codes and ordinances, building regulations, and contract specifications without holding up your project. Depending on your location, we specialize in:
Building inspections
Mechanical inspections
Plumbing inspections
Electrical inspections
Preliminary fire inspections
Energy code inspections
Educational facility projects also require a large number of special inspections between groundbreaking and ribbon cutting. In most cases, we will hold a pre-submittal meeting with the contractor of the project to help monitor special inspection reports, identify any deficiencies, and verify that they have been corrected (all of which helps to avoid barriers down the road).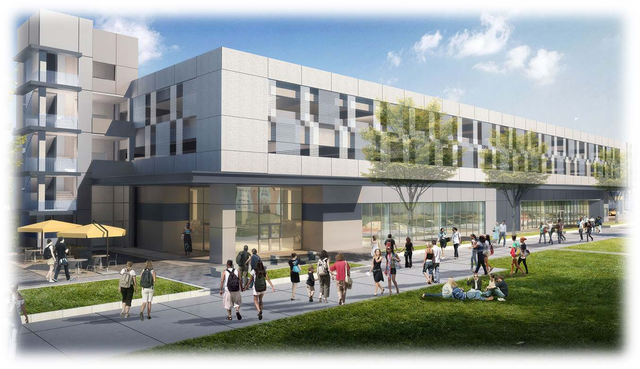 Since 2017, we have assisted the University of Central Florida with plan review and inspection services for several of their construction projects. We have completed approximately 12 large projects and 300 small projects.
Bringing a $220M stadium to life in less than 2 years
When Colorado State University started planning for a new multi-purpose stadium to span 80,000 sq ft of its campus, they knew that the disruption would create obstacles — meaning a short deadline wouldn't just be nice, but it would be necessary.
With next-day inspections for every step of the process, the SAFEbuilt Colorado team kept the university's project moving like clockwork. From groundbreaking to ribbon cutting, the stadium build took less than two years to complete.
Easily take your project from start to finish
Our staff can help augment city staff to keep your project on track. For larger universities that have their own building departments on staff, we can handle the specialty aspects of larger projects (e.g., stadiums) to help make sure your project meets code requirements and sticks to its timeline.
Ready to find out how a partnership with us can help you build safer spaces for the next generation to learn and grow?