Third-party building department services exist to help streamline development projects, improve safety and reliability, and ultimately help save your department money. And outsourcing these services helps municipalities meet fluctuating demands without compromising quality, improves workflow efficiency, and most importantly, keeps costs low.
Let's look more closely at how outsourced building department services can improve development in your community.
Building Departments Can't Scale
One of the biggest challenges when relying on a building department is that you can't scale staff with your workload. This often results in a lack of staff during busy seasons (requiring an unsustainable amount of overtime) and not enough work to go around during slow seasons.
Instead of balancing overworked and underutilized employees, third-party building service partners like SAFEbuilt can provide the services you need at the right time with the right staff. This keeps projects moving and saves you the time it takes to schedule your team around fluctuating workloads.
Hidden Costs of Recruitment
As fewer people pursue a job in the trades industry, building departments are experiencing an extreme shortage of certified staff. So if you find a qualified candidate, why wouldn't you want to hire them full-time to secure them for year-round work?
It's important to keep in mind that in-house employees come with additional costs, including:
Health benefits
Training
Paid time off
A pension
Additional liabilities for your department
Technology (laptops, phones, ipads, etc)
Vehicles (maintenance, insurance, fuel, repairs)
You also have to account for recruiting budgets, including the time spent interviewing and onboarding new staff. Once you find the right candidate and get them up to speed, you could discover they aren't the right fit for the team and have to start over from scratch. With SAFEbuilt, we can make adjustments to get the right people in place without causing delays in daily operations.
Third-Party Building Services Create a Safety Net
With a third-party building department team on your bench, you can get timely plan reviews and inspections even if your workload surges or your internal team experiences illness or turnover. This safety net helps prevent projects from sitting idle (which ultimately leads to lost revenue, frustrated residents, and unnecessary stress). With fully-customizable options, you can leverage the expertise of a third-party provider for short-term coverage, project-specific support, and to augment your internal team as needed.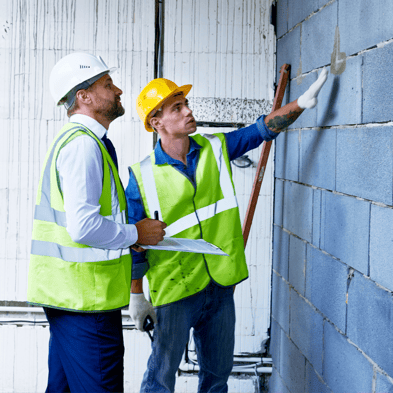 Switching Up Your Building Department?
If you're thinking about making changes to your building department, we're here to help you make the most efficient, reliable, and cost-effective choice for your community. SAFEbuilt can tailor a solution that will fit your jurisdiction budget and needs.