The four keys to city budget management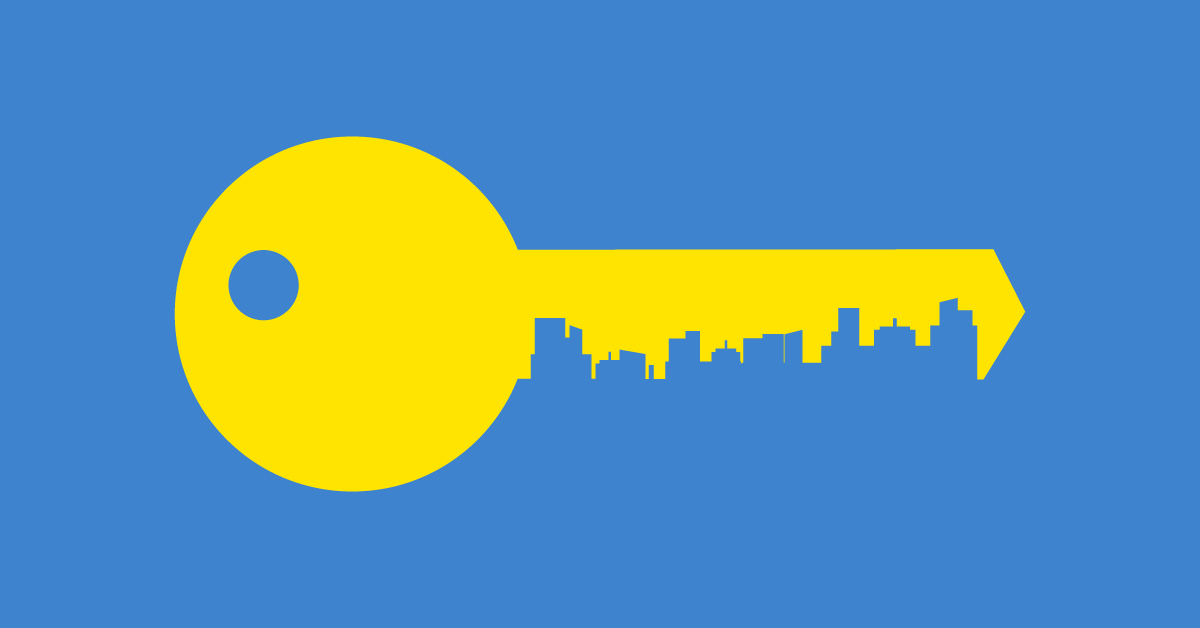 Observe and gauge development trends
Prepare for challenging workloads and staffing needs
Open the lines of communication
Choose the right spending model for your needs
From elected officials and city administrators to community development leaders and building officials, today's municipal professionals find it hard to escape the slew of challenges that come with creating and managing effective municipal budgets. Fortunately, there are proven ways for municipalities to overcome these challenges and bolster budget management, allowing them to effectively meet community needs, control spending, and secure revenues.
This article explores four specific actions, or keys, that will help you unlock more stable building department budgets, healthier bottom lines, and a multitude of other benefits that communities experience as a result of financial security.
The top challenges behind municipal building department budget management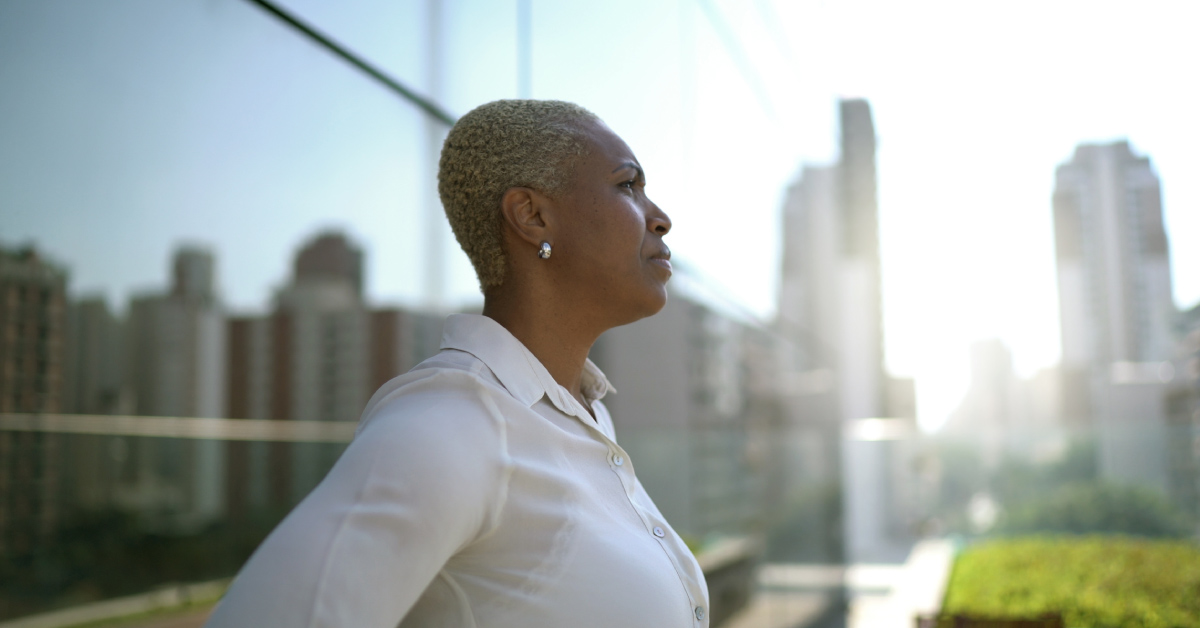 Before we get into specific steps you can take toward building department budget stability, let's explore some of the root causes of the budget bottlenecks facing many municipalities today.
The inability to see the future
Since municipal budgets are based on best estimates and predictions of the future, unforeseen changes in development activity, the economy, infrastructure costs, federal mandates, etc., can cause budget plans to go out the window. This leaves many communities at a loss for how to maintain and manage municipal budgets without increasing the budget or implementing lay-offs in the face of an uncertain future.
Competition for limited resources
As multiple departments compete for the limited funding and resources available, those tasked with allocating funds face the struggle of meeting widespread needs and expectations while controlling costs associated with delivering the necessary services.
Ever-rising costs
Municipalities nationwide must meet increased service demands while costs continue to rise, including: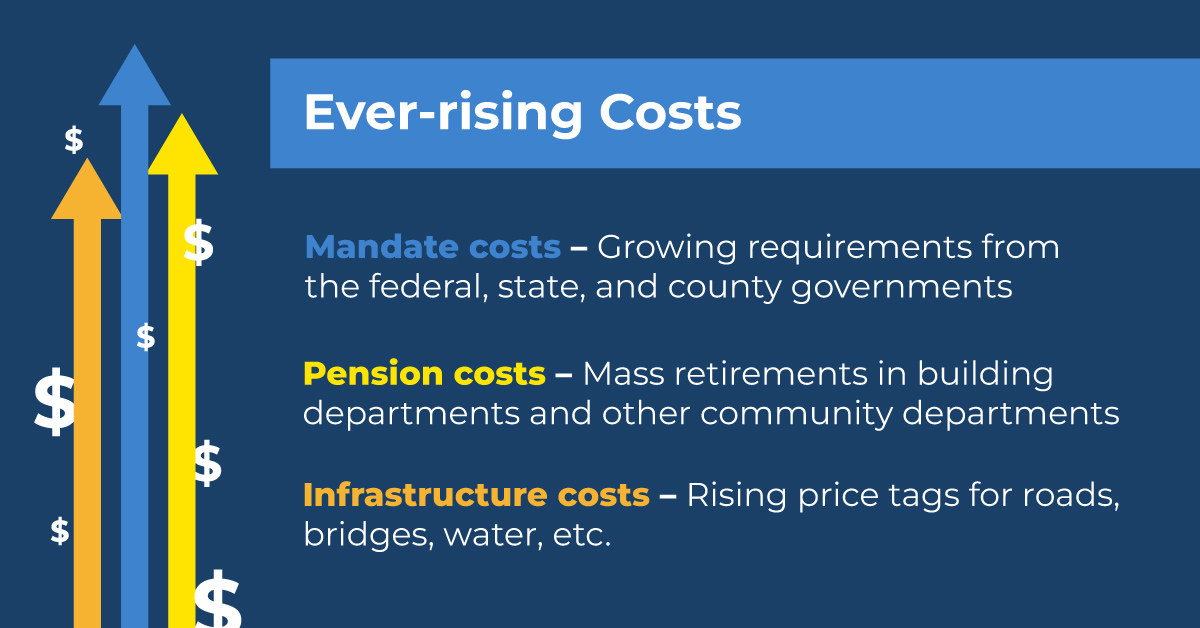 Over- or under-staffing
Because many municipal departments experience dramatic fluctuations in workloads throughout the year, staffing can be a real challenge as well. Keeping the same level of staff year-round can turn departments into a financial drain. Yet reducing staff can be time-consuming and can hurt service efficiencies when work picks up again.
Maintaining internal and external communication
Finally, a lack of communication among internal stakeholders makes municipal budget management and planning a near-impossible task. And when citizens, businesses, and developers aren't aware of community budgetary plans and challenges, they can't adjust their expectations accordingly or develop trust in the local government and its leaders.
The best approach to end building department budget burdens
In the midst of unexpected curveballs, competing demands, rising costs, staffing issues, and communication hurdles, municipalities like yours can implement and maintain stronger, more sustainable budgets by using the four proven keys to effective municipal budget management.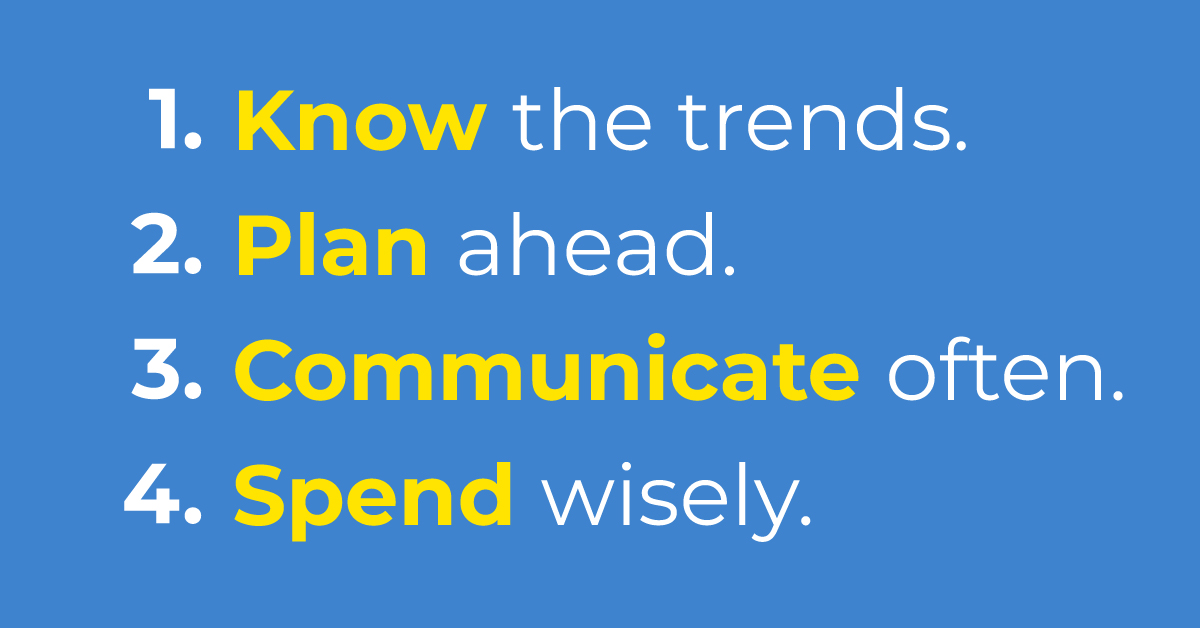 Let's take a deeper dive into each of these tried-and-true steps and uncover what each of them might look like for your community.
🔑 Key 1: Observe and gauge development trends
While no one can predict the future with absolute certainty, it definitely helps to get a handle on current and emerging development trends as you make decisions about your building department's budget. These "trends" encompass relevant movements in your area and across the country and are also inclusive of your community's specific development plans and needs.
With that being said, start by taking a look at what projects are on the horizon for your community. Maybe new commercial or residential developments are coming down the pipeline, or perhaps improvements to a local park are underway. Taking into account projects that are already on the docket will help you better allocate the dollars that remain.
Next, come to an understanding of your community's most pressing needs to better determine funding priorities moving forward. For example, your organization might be in desperate need of certain infrastructure improvements, such as a bridge, roadway, or stormwater management. By identifying these areas of need, you can make goals and build more accurate, realistic spending projections to match those goals.
And lastly, better anticipate development trends by looking at housing markets, not only within your community but also regionally and nationally. Again, while you won't be able to make precise predictions on future housing and development activity, you can at least get a better feel for what is coming your way.
🔑 Key 2: Prepare for challenging workloads and staffing needs
You know that various departments in your municipality face regular fluctuations in workloads and activity. Building departments, for example, experience busy and slow seasons due to weather, and construction booms and busts. In order to effectively handle changes to workloads and staffing needs, your community must look for ways to staff your departments efficiently during those inevitable ups and downs.
Partnering with a third-party community development provider is one way you can mitigate the burden of staffing and fortify your workforce as needed. You can also choose to deal with busy seasons, large projects, or even pending retirements by leveraging temporary supplemental services, increasing your staff for as long as you see fit. With third-party support, municipalities can achieve several budget benefits, including:
Reduced risk of over- or under-staffing
Not paying for resources and services you don't need
Costs that don't exceed revenue

🔑 Key 3: Keep open lines of communication
As is the case with overcoming almost any challenge, communication is key. Whether in-person or virtually, communication among municipal leaders and stakeholders should start during the budget planning process. It's important for all internal and third-party stakeholders across municipal departments to see how the community development budget plays into the larger municipal budget as a whole. For example, when SAFEbuilt enters into a community partnership (even in the middle of a fiscal year), we take the time and effort to understand the overall municipal budget so we can create service delivery goals and plans accordingly.
But budget communication doesn't end there. Gathering community input not only helps formulate the budget but also builds trust and transparency that leads to realistic expectations among community members and leaders alike. And of course, when changes to the budget do occur, keeping everyone aware of the changes helps to ease internal and external tension so the community can move forward as a unified force.
🔑 Key 4: Choose the right spending model for your needs
Whether you choose to utilize the services of a third party on an ongoing basis or just as needed, it's critical to choose a sustainable payment model that fits your community's needs.
For project-specific work (such as a single planning project or code update), an hourly payment schedule or fixed-cost contract might be most appropriate. These contract types are also better for departments in which fees are not collected as the result of services provided (i.e., planning and code compliance as opposed to building departments).
However, for instances when fees do come into play, and to assure the best cost and resource savings while delivering the highest level of service and customer satisfaction, a percent-of-fee or performance-based model is likely your best option.
How does it work? Instead of paying a flat hourly rate for third-party services, your municipality pays a percentage of the fee or fees collected. These percentages can vary from contract to contract and are dependent on the services provided, the community's fee schedule, and the level of investment needed to meet the service-level requirements.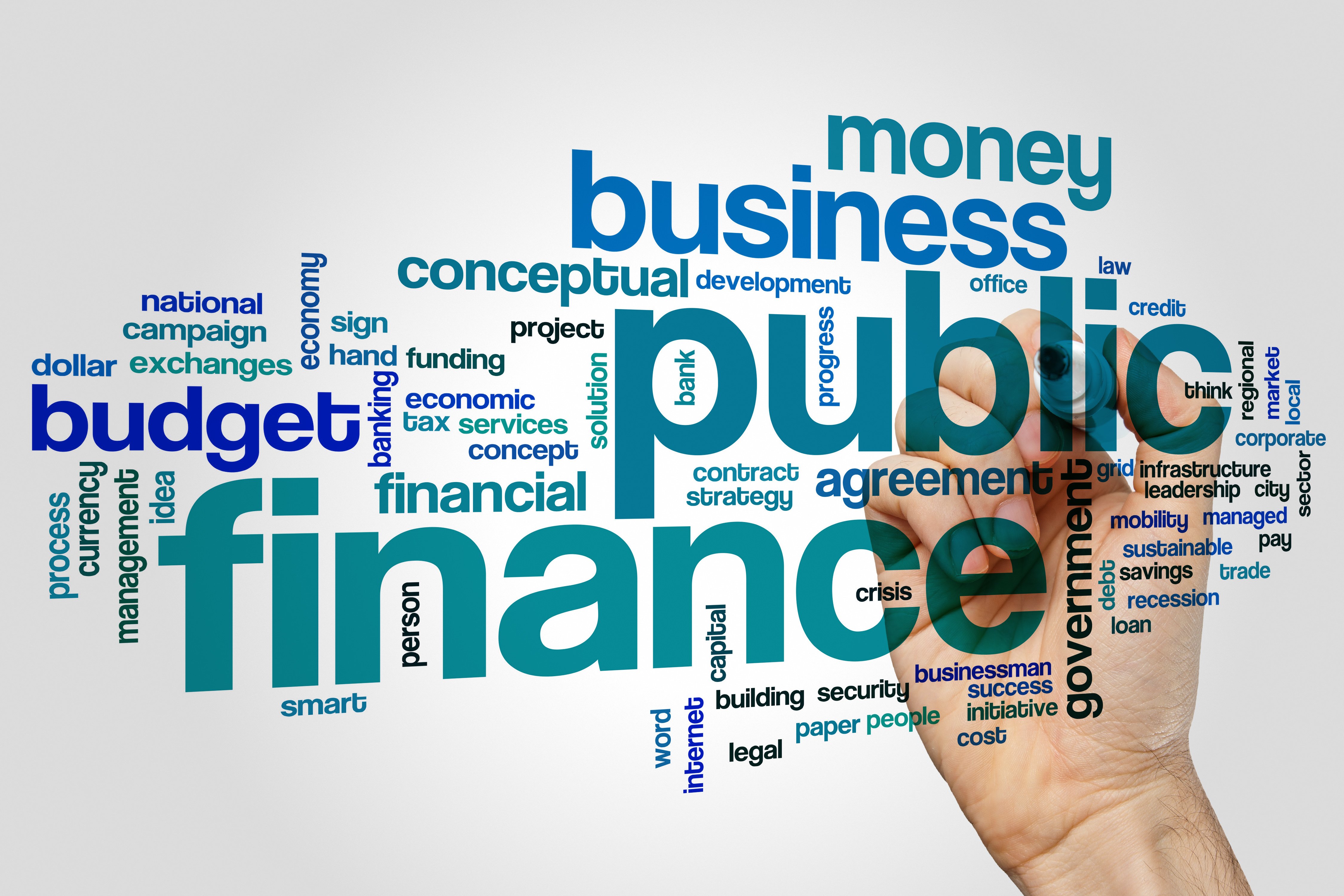 So where does the "performance" aspect come in? Under a contract with a third-party provider, your municipality can choose to increase the percentage paid to the third-party partner if they meet or exceed certain goals. Likewise, you can decrease that percentage if goals go unmet. This type of arrangement infuses your dollars with the kind of motivational power that ensures excellent service.
The percent-of-fee or performance-based model presents a number of other benefits as well. First, by paying a percentage of the fee or fees collected, your community can reduce fixed costs and ensure that department costs won't exceed revenues. Also, this payment structure does a great job of anticipating and addressing changing workloads. Municipalities like yours don't assume the same risk as with hourly charges or fixed costs, such as staff inequities or unmet budget projections.
And finally, with a percent-of-fee or performance-based model, you can have confidence in the level of effort and investment going back into your community. Under this model, service partners are incentivized to make more investments in technology, customer service improvements, and other resources that enhance overall efficiency and productivity.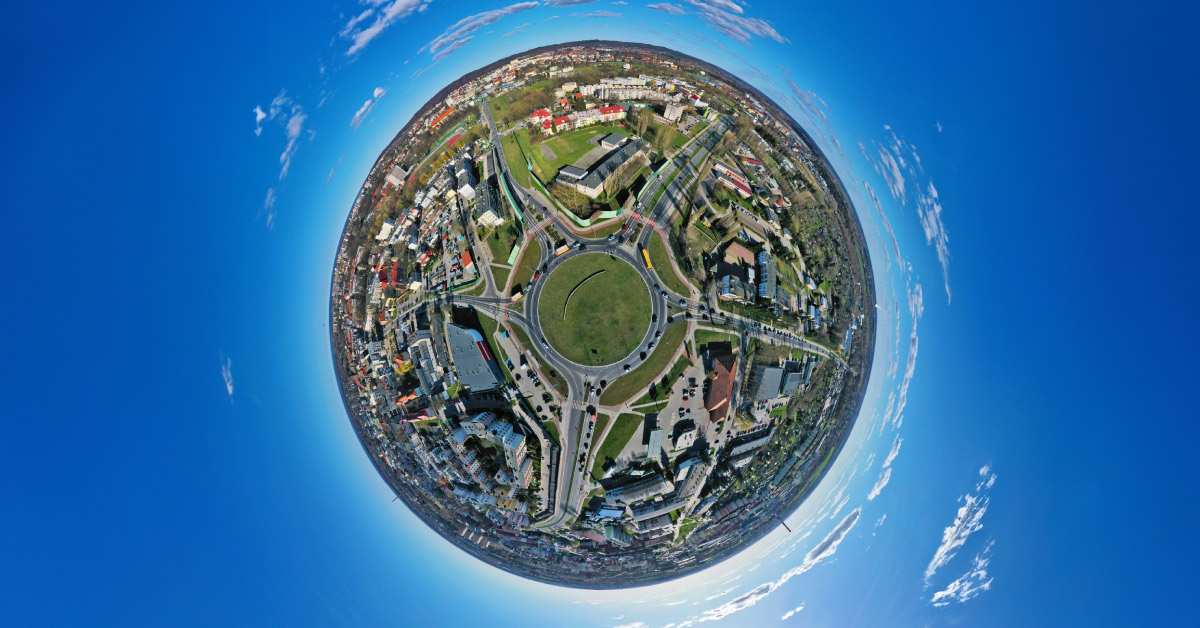 Stable building departments come full circle
When your municipality makes an effort to know development trends, plan ahead, communicate often, and spend wisely, the benefits have a trickle-down effect—positively impacting multiple areas of your community and coming full circle to continually bolster your municipal budget. Here are just some of the ways municipalities can reap the recurring rewards of smarter budgeting.
Reduced risk
Local governments must continuously contend with inevitable fluctuations in activities and workloads, finding ways to staff efficiently in the midst of (oftentimes) unpredictable ups and downs. Using the flexible support of a third-party provider you can effectively prepare for workload and staff fluctuations, safeguarding your community from the financial risks posed by shifting economic conditions, development activities, and staffing shortages.
Better efficiencies
With proactive plans for staffing, municipalities can also achieve higher efficiency within departments, resulting in faster turnaround times and better customer service—outcomes that, in turn, positively impact revenue. Efficient processes and services encourage developers to bring economy-boosting projects to your community. And residents feel incentivized to make continued investments in their homes. The result? Your municipality benefits from the permit fees and tax revenue associated with higher property values and a thriving local economy.
Flexibility
The steps addressed in this paper also help communities like yours plan for the future while maintaining an important level of flexibility during times of more or less activity. By understanding development trends, you can set realistic goals for your community and better forecast spending. Yet you can also be prepared to handle unexpected workloads and staffing changes with full-service or supplemental third-party support—so your departments can get backup when needed without spending unfunded costs.
Community investment
Moreover, by taking active steps toward a stable budget, with accurate spending projections, flexible staffing, solid communication, and a smart approach to spending, you can avoid budget deficits and invest more dollars in your community's infrastructure, economy, and overall welfare. Plus, identifying qualified professionals who can lend a hand during busy seasons guarantees the consistent enhancement of your community that leads to revenue-generating results (i.e., higher property values, efficient collection of fees, better customer service, faster turnarounds, etc.).
Reputation for transparency
While this budget benefit may not be as obvious or tangible, it's big, nevertheless. Local governments that observe development needs, staff departments efficiently, communicate openly, and spend effectively not only build stable budgets, but also strengthen the confidence of elected officials, management, citizens, businesses, and developers—giving them the desire to make continued investments in the community.
Cost savings
Finally, it goes without saying that solid plans for a stable budget will most certainly result in cost savings for your community. Monitoring development trends, fortifying your workforce appropriately, establishing good communication, and choosing the right payment model are all proven ways to better control spending and appropriately allocate funds.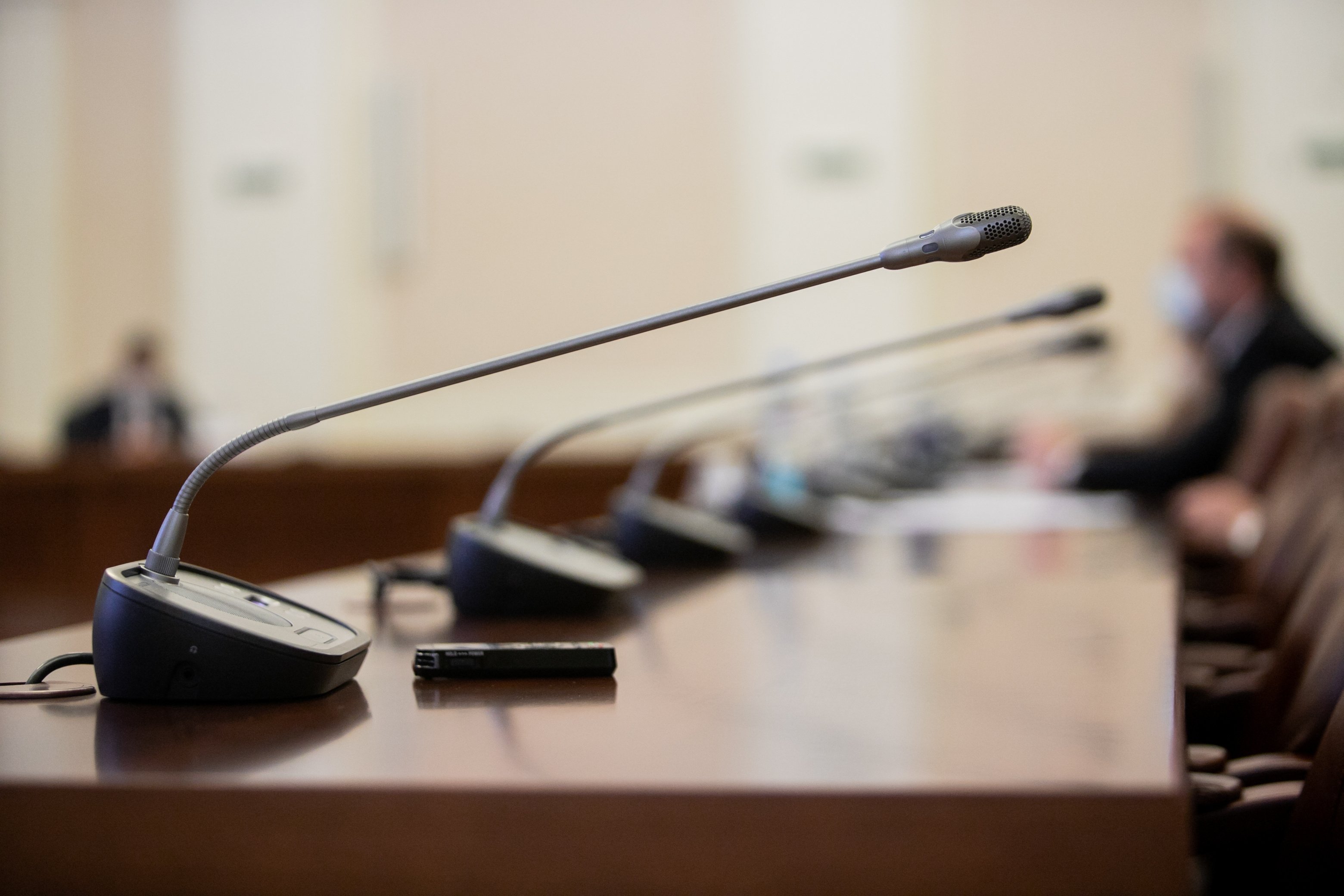 Putting it all together
There's a reason why so many municipalities across the nation deal with budget battles. Managing funds in the middle of changing workloads, limited resources, rising costs, staffing difficulties, and communication setbacks is tough…and nearly impossible without the four intentional actions we've outlined above.
By (1) gauging development trends, (2) preparing for workload and staffing changes, (3) keeping open lines of communication, and (4) choosing the best spending model for your needs, you and your community can beat the challenges and bolster the budget. And equipped with these effective strategies, municipalities like yours can enter an ongoing cycle of benefits that not only lead to sustainable budgets but also make for thriving communities