In today's building and development environment, the importance of working with consultative inspection experts who fully understand your local regulations and are committed to helping you meet them in a safe, timely, and cost-effective manner, cannot be overstated.
But when choosing a third-party inspection partner, it's crucial that you understand outsourcing and find a provider that understands your local regulations, best practices, and community as well as your staff does.
Busting the outsourcing myth
In a recent article, we sought to set the record straight on government outsourcing. For many government officials and the communities they serve, the word "outsourcing" is often misunderstood. Simply put, it's the process of shifting responsibility to deliver a task, role, service, or an entire project from the local government to a private provider. Calling in a contractor? That's outsourcing.

Facing staffing challenges, budgetary restrictions, and rising personnel costs, more and more local governments are searching for alternative service delivery options that take some of the strain off of limited local resources for everything from meeting basic seasonal demands to beating back inspection backlogs.
Outsourcing is one of many valuable tools you have on hand. And, like any useful tool, you'll get the best results when you truly understand how it works and all it can do for you.
Outsource close to home
Some national third-party building inspection providers take a one-size-fits-all approach to their services, which can work for your community — to a point. There are plenty of out-of-the-box services that can be applied to just about any municipality. While these partners can apply inspection best practices and adapt to local codes and requirements, there's still quite a bit of a learning curve in getting to know you, your community, and how to serve your municipality in a way that works best for you.

When you outsource with a local provider who begins the project with a firm knowledge of your local landscape, regulations, weather patterns, community, history, and outlook on the future — a partner who understands how the task at hand fits into the grander vision — you've found a partner you can trust. Not only that, you've found a partner who will work faster, with greater confidence, can provide greater insights and innovations tailored to your municipality, and carry the kind of local familiarity that creates trust in customer service.

When vetting a third-party building inspections partner, ask them what they know about your community, about the area, and what "local knowledge" means to them in the front office and on-site. The partner you want shouldn't have any issues answering.
Calling in building inspection support
From accessibility to electrical and everything in between, you know what's on your inspections to-do list better than anyone, and the right building inspection partner will be ready to tackle them on. But in choosing a partner, don't forget to consider added benefits like:
Increased efficiency
Resource flexibility
Improved customer service
Inspection guarantees
Technology & electronic solutions
SAFEbuilt is your local inspection partner
You may not know that SAFEbuilt has helped provide custom-tailored building inspection services in jurisdictions across the country — and we take pride in our local relationships, knowledge, and expertise. We take a personalized approach to educate you and your customers on the inspection process and guide them on the requirements needed to close on time and even ahead of schedule.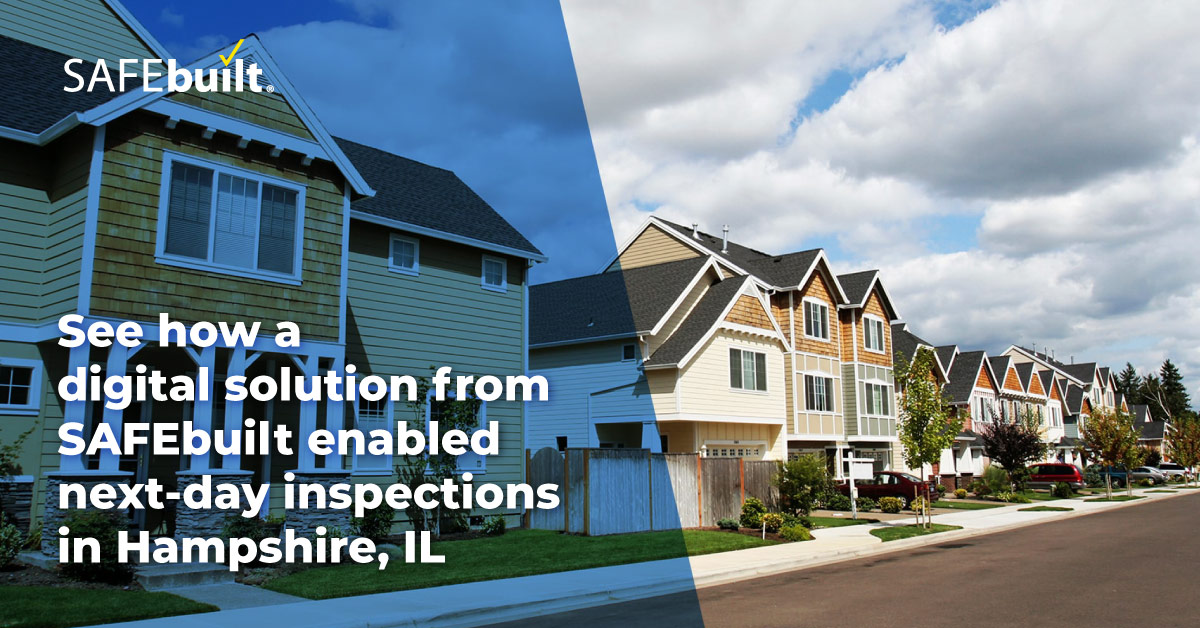 For more than 30 years in the business, there isn't any inspection challenge we can't overcome. We have experience tackling inspections of all types and know your local codes and regulations inside and out. It's one of the many reasons many consider us a true partner, rather than just a service provider.